Cutting-edge web design trends for 2018
Working with the flow of time is a necessary and crucial aspect of being successful. For any business to succeed it is important to be up to date. When you think of getting a new gadget? It is not according to the trend. The same is with web design. Various trends come and go. Your website needs to be up to date according to the trend to make it successful. A website is the face of the company and hence needed to be according to the business. Your website must showcase what your business possesses in terms of products or services.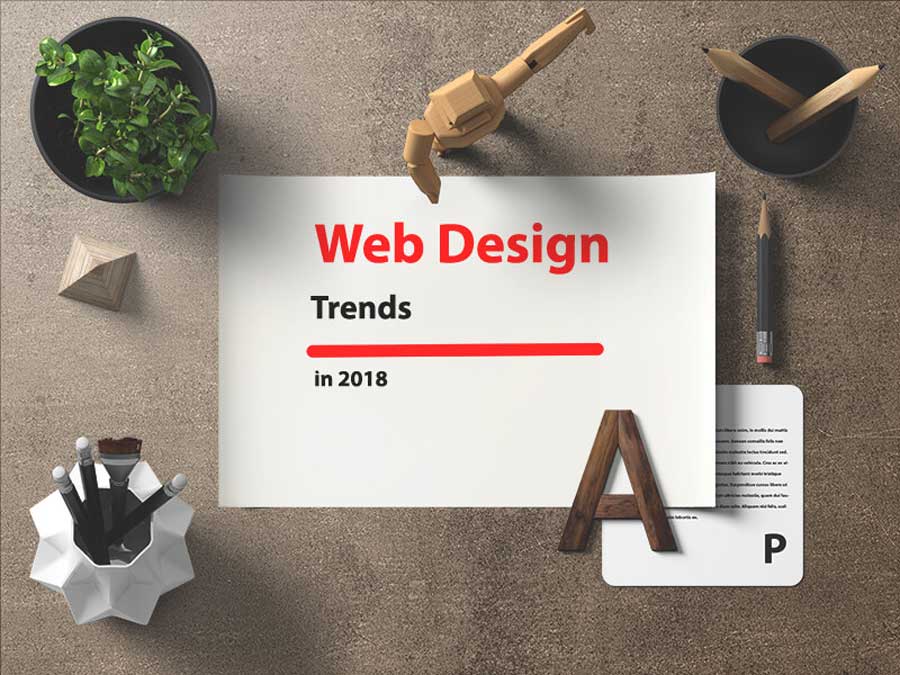 Talking about 2018, it will be about rich experiences. Read on as we go further to know what all 2018 web design industry has kept for us in coming year.
Clean Layouts: in 2017, developers and designers were focused on creating websites which are clean and simple for providing good user experience and for better mobile performance. This trend will continue as mobile usage is going upward and the trend has been settled for long term. But for 2018- New Web Design Technologies is the jargon!
In 2018 web design trend, website will have interactive animations, augmented reality, chat bots and much more.
Internet of things: This uses technology to connect devices available with you to internet.eg: apps for tracking your lost keys and much more. In 2018, we expect to have IOT interface on websites to make it easier to interact with smart devices. This will definitely be a task for web developer to keep you connected and create an interface for better performance and simple to use.
Typography: This is concerned with the design part. While 2017 is about keeping the website clean and simple, 2018 will see the transformation in website trend with more focus on typography. We expect to see more text based links on the websites rather than call to action buttons.
Virtual reality video: In 2017 we saw rise in videos being posted on websites. It is about posting the videos about the company and the products we use in daily life. There was rise in applications and services that makes it easier to create those videos. But now 2018 is about making virtual reality videos. Virtual reality has gained the market in few spheres and is still moving ahead in other domains as well.
Simple animations: With the rise in technology search engines are now much capable of handling animations than they were in past.2018 will unleash the idea of using simple and easy animations with the perspective of information. Designers then will focus more on the content to be highlighted rather than the animation by keeping it faded.
Chat bots, machine learning and AI: 2017 was all about chat bots and artificial intelligence and machine learning. It has made facebook to know us so well. Social media websites know what kind of stuff we want to read and go through. All thanks to AI and machine learning. 2018 will be about improved user experience by incorporating this technology in websites. With this the websites will become smarter and will get to know more about us with our past interactions.
Security:

Security is the primary concern when we think about web design or development. When you think of your web design, make sure that the customer information security is not at stake. Keep your pages security certificate up to date. This increases the websites credibility.

Take risk: Building a website according to the new technologies is a bit risky. But, take risk and make your customer feel special this year. In 2018 give your customer all the way a new technology website which will give him experience of his lifetime.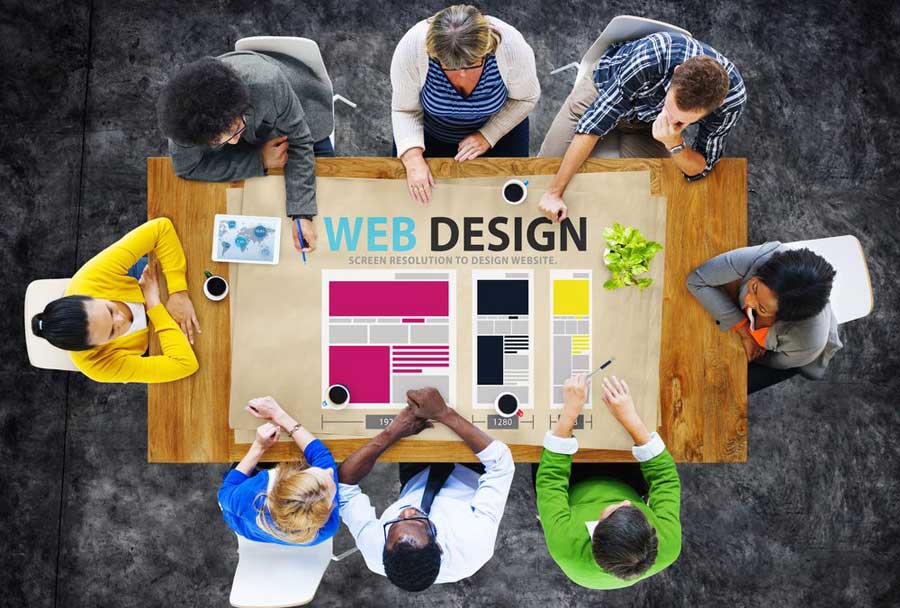 Taking note of these upcoming web design trend will definitely help you in getting your websites or your customer website and business on board. Hiring a professional web designer would help you in getting ideas about the upcoming trends you can follow to create your up dated website which can prove to be a game changer for you. Website designing industry is all set to come up with new features to give user the best experience of his life while going through a website.