The salient features and significant benefits of WordPress web design
Currently more than 76.0 million websites are built on WordPress, accounting for about 23% of all existing websites. It is the most conversant blogging tool, publishing platform, and content management system (CMS) used across the globe. If you want to create a profitable business website, WordPress is the right choice for you.
Responsive Web Design Sydney
Responsive web designs use special type of coding as well as layouts to design responds to the device of the visitor who is browsing through your website. A website visitor using a tablet or mobile such as an iPad or iPhone the website visitor can access your website information easily and quickly without any horizontal scrolling. Now its very important to use responsive design, because Google has started to punish the non-responsive websites.
WordPress Web Design Sydney has a many web design packages with the following features which suite most businesses:
• Responsive design best for users as well as for Search Engines
• SEO Friendly that are Out of The Box
• Social Media Integration, including Facebook
• Image Gallery
• Custom contact form
• Regular security updates
• Quality support
• Upgradable and extendable
• Ubiquitous CMS
• Easy to manage CMS
WordPress SEO optimisation:
Your WordPress website is coded as per the best practices of SEO and will take care of on page SEO optimisation.
Security
WordPress best practices are incorporated in the website design so as to ensure the data security.
Backup
The periodic back up tools are configured in the website so that you need not worry whenever something goes horribly wrong.
Maintenance
Ongoing support for maintenance of the website is provided in all projects. It's obvious that WordPress is a valuable gem for online business owners. WordPress Web Design Sydney follows sturdy design guidelines and implement results-oriented design features that are focussed on the improvements in your business process and revenue.
We always focus on creating websites that address your business problems directly and provide immediate solutions to your top challenges. The programmers never build standard WordPress websites. Therefore, we run regular tests during each phase of your WordPress development project to ensure highest quality results.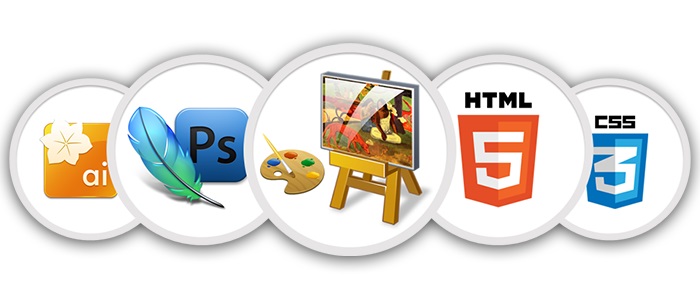 Everything on your WordPress website must be simple, flexible, and robust. WordPress stands out through its flexibility and for being incredibly easy to use. It is customizable, WordPress has options for any amount of design variations, it is completely optimised for your mobiles, and you don't need any technical knowledge to use word press.
Website Design Australia can help you with:
• Project feasibility
• Project Specification
• Wire framing and Prototyping
• Full custom development
• Security audits
• Plug-in research and recommendation
• Trust in a dedicated team of WordPress experts to deliver your project on time and to budget.