Revitalise Your Business with Effective eCommerce
In the today's generation, with the rise in use of internet, eCommerce portals and websites are playing a very significant role in business as it is a very convenient method of buying goods and services and get it delivered to our door – steps. E-commerce (Electronic Commerce) is the buying and selling of goods and services, or the transmission of funds or data, over an electronic network i.e. internet. These business transactions could be either business-to-business (B2B), business-to-consumer (B2C), consumer-to-consumer (C2C) or consumer-to-business (C2B). The term e-commerce can also be called e-business or e-tailing. Thus to make a global presence and create reach, it is important for the business to get inclined towards the use of electronic mediums.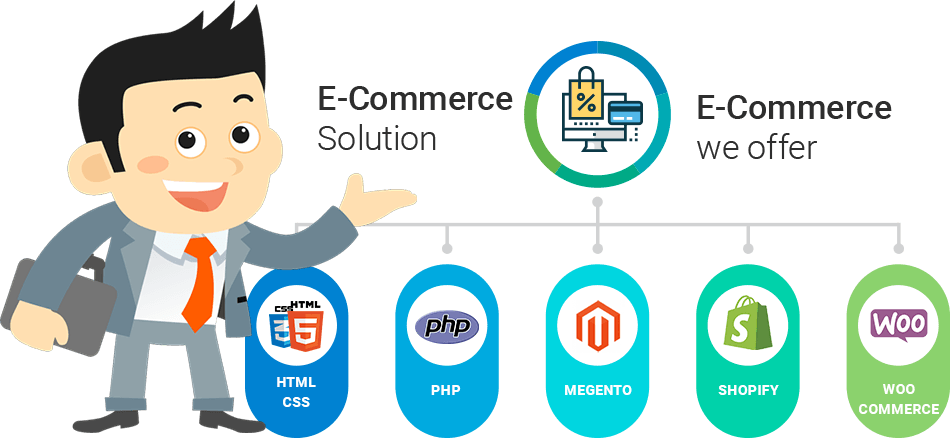 Why eCommerce?
• Benefit to organisations
• Benefit to customers.
Benefit to organizations:
a. World-wide Reach
As the use of internet is spread across the globe, the business can make use of the internet to create a worldwide reach and make them available, the goods or services delivered to their doorsteps.
b. Cost reduction
The cost incurred on advertisement and communication is much lower as the business uses e-mails, phone calls and other online advertising mediums, the cost incurred on human resources is also low as most of the business processes are partially or fully automated depending upon the company's budget. Middlemen like, wholesaler, retailers, agents etc. are eliminated to a considerable extent as there is a direct relationship between the business and the consumers. Due to an efficacious supply chain, the cost incurred on nurturing inventories is reduced.
c. Improvements in supply chain
Using the e-commerce as a mode of the business operation, the suppliers can prevent the overhead costs for constructing the physical store front.
d. Customisation
The business can also customize the website or payment options or delivery for its own e-commerce. Taking into consideration the tastes and preferences of the customers, the business can thus design and develop new technique in attracting them.
e. Improved customer relations
E-commerce business through internet provides up-to-date information about the business and its products to customers. By answering the customers' queries and providing them with the authentic reviews, a business organization is able to win the loyalty of its customers. Quick delivery of goods and effective communication would lead to customer satisfaction and retention on a long time basis.
Benefit to customers:
a. Wide range of products and services
E-commerce enables the customers to choose from a wide range of similar products or services. A virtual store thus helps the business to build stocks of lots of goods with reduced inventory cost. Hence, a business provides a lot of choice to consumers to choose from a variety of products or services of his /her will.
b. Convenience
Customers can buy any product from anywhere in the world without worrying about the delivery to their workplace or residence through internet.
c. Saves money
Due to ecommerce, the gap between producer and consumer falls to a great extent. Thus the cost incurred by the business on the intermediaries reduces to a great extent benefitting the consumers.
d. Saves time
Time of a customer gets saved to a great extent as shopping is done from home on a computer or mobile phone. Time taken for selecting, buying and paying for an online takes considerably less time as compared to physical shopping.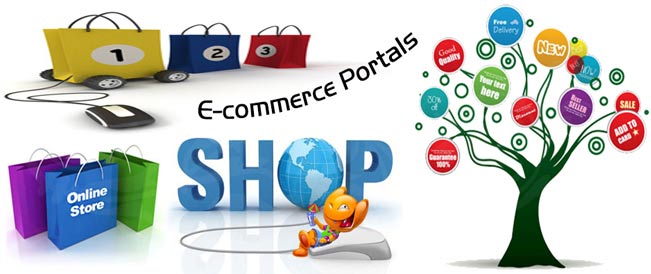 Tips for a effective E-Commerce webpage:
a. Powerful product description:
Product descriptions for every product must be descriptive and brief. They include attractive buzz-words and phrases like "built to last", and "nothing makes for a more perfect gift, than this box of possibilities" etc. that gets the reader exhilarated about the product or service on offer.
b. Well placement of call-to-action words:
A clear call-to-action serves one purpose, getting your potential customers to the checkout page more quickly. It should be instantly visible on the product page.
For example: Adding the "Add to cart" button just under the product's price with attractive font would make the visitor to click on the button more frequently.
c. Product shots:
The successful ecommerce business focuses on taking real pictures of the products in to product page so that the customers get what they saw.
d. User-Friendly Website Navigation
Website navigation is that the most expected issue that ought to be achieved by the nice website style. Your website ought to have the proper design with simple navigation keys like the use of bread crumbs.
e. Live stock levels and information:
Incorporation of product stock information into the product pages helps in knowing the stock levels of the products he/she is going to purchase. One of the best things about adding stock information to the respective product page is that once stock drops below a certain level, you may actually see sales pick-up, as a result, it adds a sense of urgency to improve conversions to a considerable extent. It gets the visitors to make an immediate buying decision knowing that the product might go out of stock very soon.
At Web Design City, you get the privilege to create your own eCommerce website as we are leading website designers in Sydney, Australia. Web Design City offers various eCommerce designs for your business at a very competitive rates. So visit at www.webdesigncity.com.au to avail the class apart benefits.