Do you think, just by designing your website will make it rank good at SERP?
The answer would be a clear NO. Website design and development alone is not enough in order to make a website rank a better position in Search Engine Result Page (SERP).
Therefore, we have framed few important fundamentals of Search Engine Optimisation (SEO) that would help you to bring more and more traffic to your website.
But, to make it more successful, one must have a certain level of knowledge about HTML.
Meta-Title is the title that you give to your webpage within the meta-tags. It helps the people to know the page where he is about to visit. An attractive title will attract more and more visitors to the website.
As per the search engine point of view, in order to crawl a website, the crawlers make use of the Meta-Title and the keywords placed in it.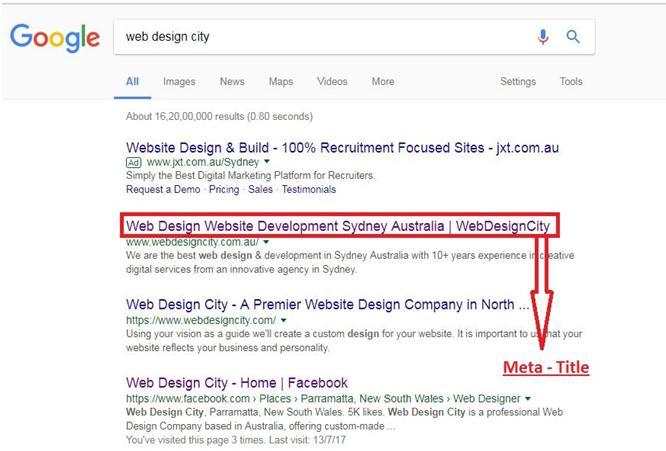 It must be kept in mind that the meta-title must be relevant to the URL linked to it. The meta-title should not be too long.
The title should be kept under 55 characters including spaces and punctuation which is best for display in the search engines. It is a recommendation that the keywords and phrases must be used only once in the title.
Your page Meta-Title must be:
concise.
Longer than 40 characters.
Take the form of a sentence rather than a list of keywords.
Repetition of the word must be avoided.
Unique to every page's content.
Company name must be at the end, not the beginning.
The HTML code for Meta-Title tag must be
<title> Basic Fundamentals of Search Engine Optimisation (SEO)- Web Design City </title>
Meta – Description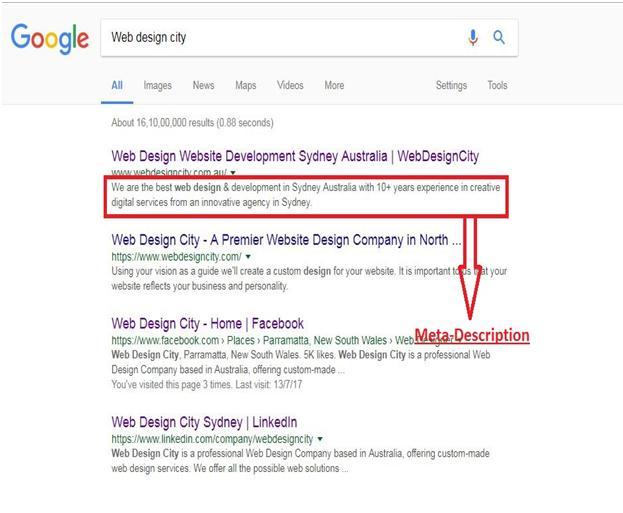 Meta – Description is a concise description of the content of the page and must be different for every page of your site. There is no limit for the length of the Meta – Description, however, a good rule of thumb is a maximum of 150 characters.
Your description should be in sentence form rather than just a list of keywords.
This description will appear as the description of your site below the title in some search engine result pages.
Again, many sites make the mistake of having the same description on every page in their site or omitting these tags altogether.
<meta name="description" content=" we have framed few important fundamentals of Search Engine Optimisation (SEO) that would help you to bring more and more traffic to your website.">
Proper Usage of Heading Tags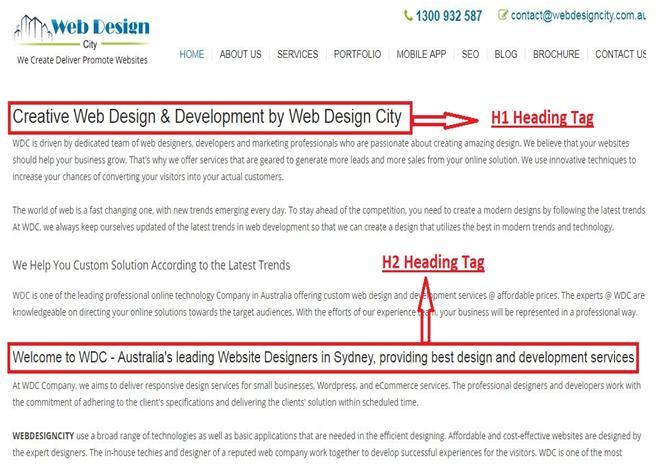 Heading tagsare part of the HTML coding for a Web page Designing and development. Headings are defined with H1 to H6 tags.
The H1 tag is defined as the most importantheading which is mostly the largest or boldest in a web page, whereas H6 indicates the lowest – level heading tag.
The six different HTML headings those are included in a web page:
<h1>This is heading 1</h1>
<h2>This is heading 2</h2>
<h3>This is heading 3</h3>
<h4>This is heading 4</h4>
<h5>This is heading 5</h5>
Use Neat URL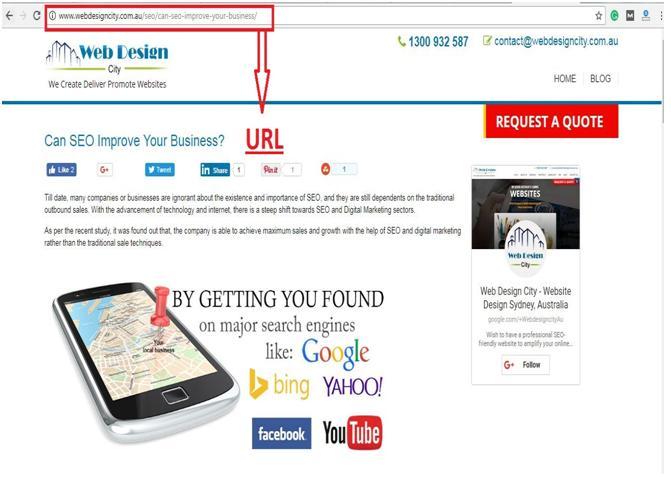 Many sites, particularly sites that are mainly driven by databases system or Content Management System, tend to use long (Uniform Resource Locator) URL's also called Web Addresses to provide their content.
If you look in the address bar or your web browser, you will see the address of the page you are currently visiting. It is very important that the URL must be neat because it is easy to remember and is also easy for the Search Engines to follow.
Many website URLs are not at all optimized, which leads to inconvenience to the visitors. These sorts of addresses are not only difficult, for your visitors to remember, but they can also stop search engines to track your website.
If the URL's on your site is long as well as clumsy without the presence of any keyword, you could be preventing Search Engines from even finding your page, indexing it and listing it in their result pages.