Google gives more preference to the pages that are designed in a responsive manner because it is flexible and improves the user experience. This is where the Google's algorithm Hummingbird takes charge.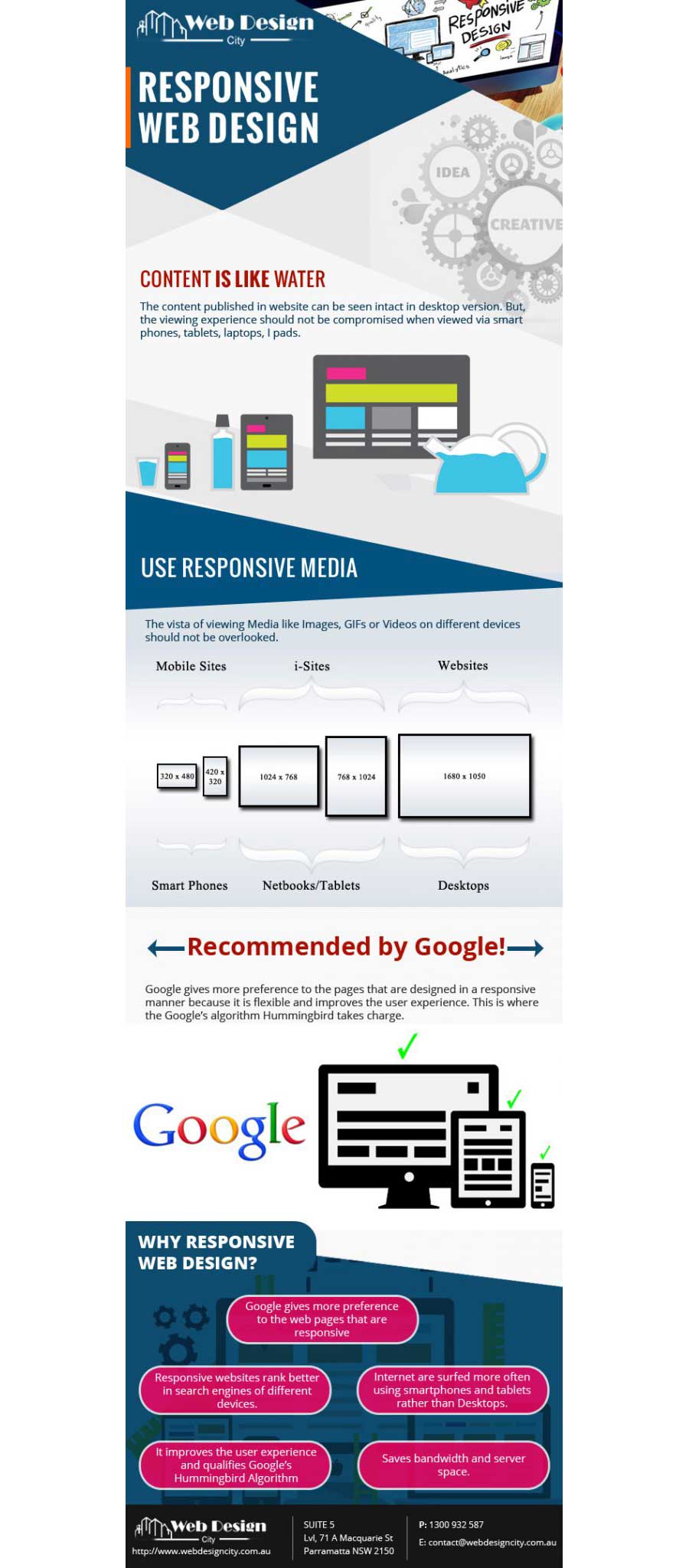 Infographic by WEB DESIGN CITY AUSTRALIA
Why Responsive Web Design?
Google gives more preference to the web pages that are responsive
Responsive websites rank better in search engines of different devices.
Internet is surfed more often using smart phones and tablets rather than Desktops.
It improves the user experience and qualifies Google's Hummingbird Algorithm
Saves bandwidth and server space.
To Publish this Image on your Blog or Website . Copy this code