Google: Fundamentals of writing Meta descriptions don't change with longer search snippets
Google has officially talked about what webmaster should focus on when writing the Meta descriptions after the Google has extended their search engine snippets.
In the beginning of this month, Google has confirmed that it has extended the search snippet from 160 characters to maximum of 320 characters. Although the length has been extended the fundamentals of writing a description has remain the same.

It is completely based on the search query and the content which is there on the website which decides what to show o the search snippet. This expansion does not mean that the present Meta descriptions need to be expanded. If you feel it is adequate to showcase what you want, it is perfectly fine to move ahead with that.
In short if you are satisfied with the way your Meta descriptions are shown, then there is no need to make any changes to it. If you are not, then try changing them. In either of the ways your Meta description is only going to give impact to your CTR rather than search rankings. It has already told by Google that in SEO techniques the Meta description length has been extended. But this particularly does not mean that everyone has to change the length of the Meta tag. It has to be short and precise which just give summary about the content like earlier.
Anyway this is not going to affect your website ranking but it does affect the way your website is shown on search engines and whether with the shown content your website is going to get the click or not. It is only about the CTR which is going to affect. So, according to the performance and you r analysis tries to make your Meta description longer or shorter.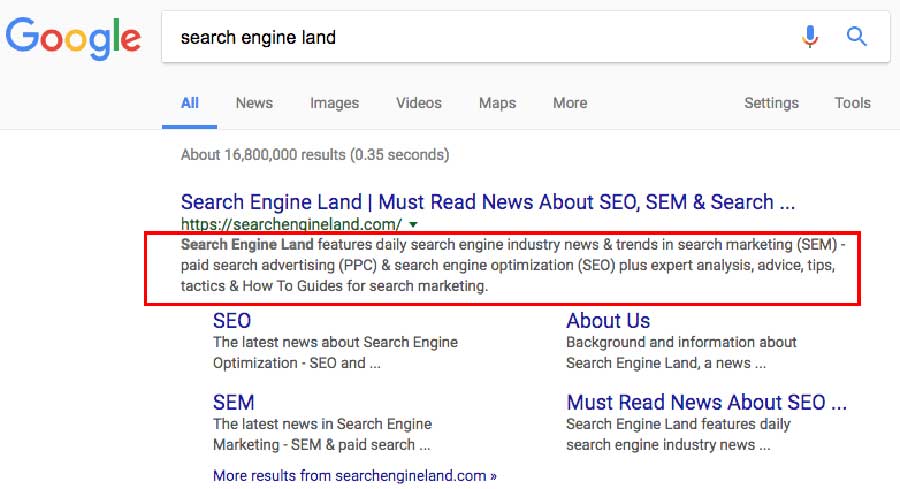 This is only going to affect the way your website ranking. Since, it is not a ranking factor it does make sense to optimize your Meta description according to the need. Meta description shows the description about the page content. This makes something legitimate to show as according to the performance of website you can make your Meta longer or shorter. You can make it obvious enough when you want your user to get more information about the website, you can increase the length of the Meta.

alt="
So, the only thing which we need to keep in mind is that we adjust the description based on user's query. So, do a site analysis in search analytics and search console what the top queries are and what're leading to your pages. Optimize your Meta description based on those analytics and increase the traffic.