Web Development TIPS for a Magnificent Website
Before knowing the tips and tricks for a better web design and development, it is very necessary for us to know about the meaning of web development.
What is WEB DEVELOPMENT?
Web development mainly refers to the tasks associated with developing a website for hosting via servers using internet. Web Development process consists of Web Design, Content Development, Client-Side/Server-Side Effective Scripting and Secured Network Configuration, among other tasks.
Web Development can also be called Website Development
In other terms, Web development is a coding or programming that enables the website's functionality, as per the owner's requirements. It broadly deals with the non-design aspect of website building, which includes Coding and Writing Mark-up Language.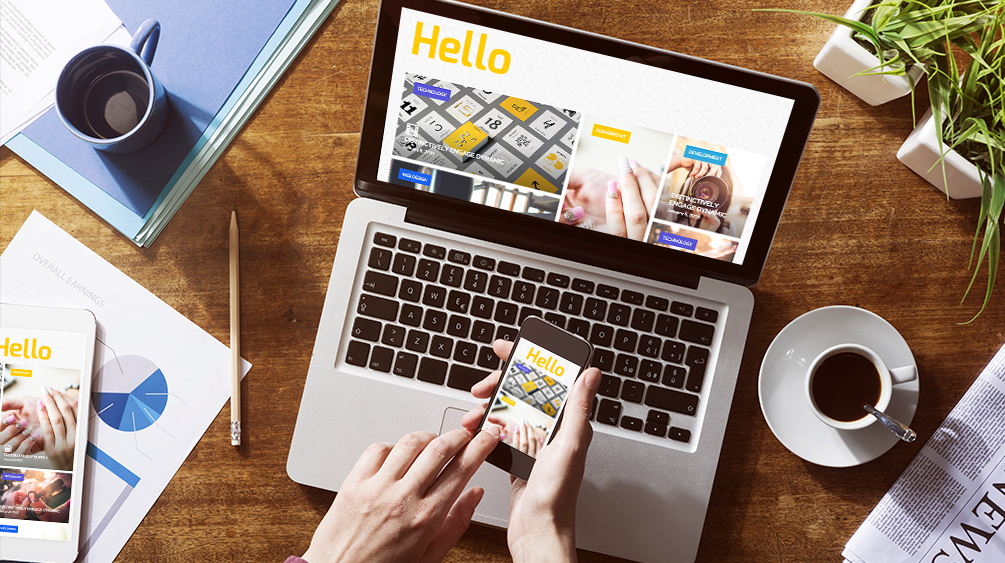 Web development extends from creating plain text pages to complex web-based applications, social network applications and electronic business applications.
The Web Development hierarchy includes:
Client-Side Coding
Server-Side Coding
Database Technology
Rankings of the web sites are not that important as what happens after a potential customer finds your web site in the Search Engines is most important. Showing up for the relevant searches with high buying objective is laborious.
This can be because, there are a ton of factors that play into a web site's SEO. In fact, Google has a secret algorithm to calculate the ranking upon the different development based factors.
What you may not be familiar is that, important factor that many businesses overlook is the site's actual development for better performance and experience. These are the five SEO-focused web development tips that will help your website get noticed and performs as visualised.

Infographic by Web Design City
To Publish this Image on your website or blog . Copy this code

1.) Build a Mobile Responsive Website
Large chunk of our society is using mobile phone or tablet to surf web sites as compared to desktops or laptops. Just take a look at your Google Analytics to find out website views medium.
Today, countless people are shifting their Internet use from desktops or laptops to mobile devices due to its easy access, efficiency and portability. So, if you want all of your potential customers of your business or services to visit your website no matter what device they're on, you need to design it responsively.
Responsive design uses a technique that can detect the size screen and the devices on which a page is being viewed. Then presents that page in such a way that it looks and functions best for that specific on-screen environment whether it may be on 4 inch, 5 inch or the commonly used 5.5 inch screens.
Responsive web design can boost an SEO because it helps in lowering the bounce rates and Google also takes into account "Mobile-Friendly Websites" when calculating a site's SEO score, especially if the search action is done on a mobile device.
2.) Increase Page Loading Speed of your Website
Rich Media Content makes a website look great. But applying too many on the page not only reduces their file size but they can also lead to a slow loading page, earning a weak SEO score.
A good company website balances the need for good, high-quality images with good typography and uses words rather than text in graphics when possible.
Ensure that the image files or videos are as small as possible so that your page loads quickly. One essential tip for this is to re-size images before uploading them in your website. Some Content Management Systems platforms automatically re-sizes an image by altering the height and width dimensions.
3.) Enable Caching Feature
Another way to help your page's load time is to allow for Page Caching. When your page is cached, it is stored on a visitor's browser as static information, helping in lowering the page loading speed.
It means that when a visitor comes back to your site, then they don't have to reload the entire page. When developing your website, you can choose whether the page can be cached, and how long it can be stored in form of cache.
It is also a good to enable template caching and query caching for Content Management Systems to speed up your website. Why pay special attention to load time and these technical aspects of your website? A slow loading website can cost you in search rankings, leading to loss of Lead Generation.
4.) Integrate Social Media Sharing
Sharing your website on social media is a great way to boost its SEO. Make it easy for people to share your content on their social media profiles by including sharing buttons or toolbars. This will allow them to directly place a link to your page somewhere all of their followers can see it, with only the simple click of the button. This is also a great chance for you to take advantage of some free marketing!
On the note of caution, social media icons don't belong at the top of page on your website but they must be placed at the bottom. On specific pages, social sharing buttons need to be small and unobtrusive including an embedded code in the content of your page.
5.) Strive for Better Usability
Good SEO isn't just about keywords. One has to provide a good experience to the customers who visit your website.
Usability really brings into play several things that you should keep in mind.
Content – is your company website a useful resource to potential customers?
Design – is your website well designed and has proper navigation?
Development – does your website load in less than 2 seconds? Is it properly tested as per different browser?
Responsive web design – is your website readable on a mobile phone?