Mobile App Development Sydney – Connect With Customers with Whole New Range of Mobile Apps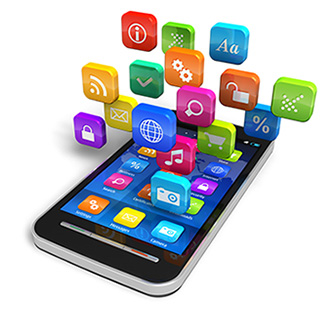 The world of mobile technology is developing at a rapid pace. More and more businesses have a mobile presence through their applications. Smartphone is the new personal computer. Mobile apps are an easy, convenient and cheap way to establish a bridge between the user and the companies.
Mobile apps have different platforms like blackberry, iOS for iPhone and iPad, android and Microsoft Windows. Each app is different from the other and requires developers with different skill set. Irrespective of whether you are looking for a windows mobile app development company in Australia or an android mobile app development company in Sydney, you can rely on our expertise to create the most awesome apps for your company, which would give you very high ratings on the Google Play store.
If you wish to get ahead in the competition you need to increase your visibility. In today's market, this can be done only through mobile apps. So, get a mobile app development service to design an app for your company and make it successful in the market.
Apps rule the world now. If you look around, you will find most people hooked on to their smartphones. They use their smart devices to play games, download music, shop online and even pay their bills. How do they achieve all these through such a small device? By using apps. Yes, mobile apps allow us to perform a variety of functions.
The growth of mobile apps
The market for mobile applications is growing. Between 2009 and 2013, the rate of app download has increased 20 times. This is enough to indicate that mobile app development is one of the most lucrative businesses today. Most businesses depend on mobile apps to strengthen their presence in the market. With more and more people turning onto smartphones, it is imperative that businesses also have to create mobile applications to find new customers.
A mobile app helps a business to be visible to their customers round the clock.
Apart from providing a direct marketing channel, apps serve other functions like messengers, provides prices and general information and even news feed.
Having an app means you care for your customers and you want to be with them whenever they need you. This makes the customers feel valuable which goes a long way in strengthening the bond.
It's not that only big brands need mobile apps. Even small businesses can benefit from them.
So, if you are into business and want to have a strong clientele base, get mobile application. There are mobile app development Sydney companies who can help you get more digital.
A mobile app development Sydney Company can use some tips for developing better mobile applications.
The developer must remember that beauty is relative to a platform. The user interface, which can be totally different across platforms, needs to be well-designed and beautiful. However, the idea of a beautiful iOS app is remarkably different from that of a beautiful Android app. This is primarily because beauty is relative to a platform. Before designing an app, a developer must take some time and learn how the target platforms function. This helps the developer in implementing his branding around the specific parameters of the target platforms. Even if the app renders variedly across platforms, it is still possible to use a single code base with Appcelerator and have a considerably higher percentage of code re-usability.
An iPhone app design Sydney professional must remember that code reuse is for the logic of the app and not necessarily for user interface. There are a number of confusions about code reuse with a cross-platform tool. It is not reasonable to expect 100% code reuse because it not only implies that one would have minimum control over the UX / UI of his app, but also means that the app would appear the same across each and every target platform.
A mobile app development Sydney company must always focus on web service. Those who are developing cross-platform apps must build their code to be totally abstracted as though it is a web service. All of the programming logic must be made completely independent from the platforms and screens on which it will be running, so that all of the programming modules are reusable across platforms and are platform-agnostic. The native user interfaces that will consume the "local" web services should then be built.
With the use of this architecture, a developer can ensure that all user interface code is totally decoupled from logic, and thus both flow independently. Whenever it comes to developing mobile apps, one always needs to think around web service. A developer who is able to make this mental shift is able to deliver better mobile apps.
More importantly, this approach ensures that it does not make any difference whatsoever if one is using a ViewPager on Android or a TabbedBar on iOS. At the end of it all, the UI code is only a consumer of the developer's app logic.
An iPhone app design Sydney professional must remember that tabs can be shallow as well as deep. Android tabs, for example, are shallow and should not be having any in-tab navigation. iOS tabs, however, have an in-built Navigation Controller that enables multiple navigation levels inside every tab.
When a developer is testing an app, he must be asking himself whether he himself would be using and enjoying the app in question.
There are a number of reputed and reliable mobile app developers and designers. A thorough search on the internet enables one to find an efficient iPhone app designer or a competent mobile app developer in Sydney. The motto of these developers is to create something unique and innovative. It is important for the app developers to use the vision of the clients before creating an app.
Mobile App Development Company Sydney – 5 Best Reasons to Choose Us
Technology: At webdesigncity we develop apps that can cater to the needs of users across 4 diverse platforms, namely IOS for iPhone and iPad, blackberry, Android for Google Play store and Windows for lumia phones. Our services include middleware development, automated testing, digital strategy, interface design, quality assurance and web services.
Team: Tablet and mobile phone app development is a long process, but we make sure we keep our clients informed about the progress of the work. As a major windows mobile app development company in Australia we have a team with domain experts backed with the latest technology and device and as a team we struggle for unwavering passion for quality. Our main area of focus always remains strategy, design, and development.
Expertise: Regardless of whether you are looking to upgrade your company's system structure or planning to build a comprehensive range of service and application for your customers, we can help you in both the sprees. Our mobile development process is tailored to the client's specific needs.
Experience: We have been doing business for a long time now and we have provided services to some of the top rank companies in Sydney. You can check out our portfolio page to know more about our work and application for smartphones and tablets. As a leading mobile app development company in Sydney our customers range from individual entrepreneurs to large Fortune 30 business companies.
Affordability: We believe in taking up challenges in our day to day life. From mobile phone support, innovation, integration and training, we believe in pushing our limits. Our main goal is to provide innovative solutions at an affordable and cheap price to all our customers in Sydney and Australia.
Still have queries? Feel free to contact us on
1300 932 587